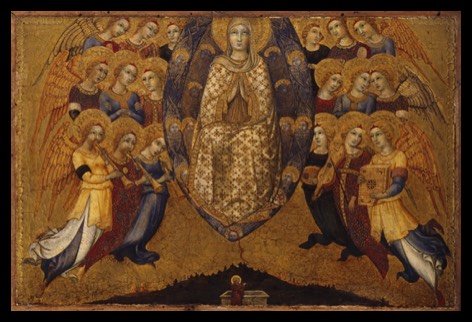 Assunzione della Madonna - Sano di Pietro
Musée Lindenau, Altenbourg

'Pulchra es, amica mea'

Pulchra Es, Amica Mea is a program dedicated to the figure of Mary.
The cult of the Virgin Mary was highly developed by the end of the Middle Ages and throughout the 14th and 15th centuries we see a rise in devotional material written to Our Lady portraying her as a woman, a mother, a lover, as well as a window to Our Saviour.

This programme draws on some of the most famous composers of their day including Paolo da Firenze, Arnold de Lantins, Gilles Binchois, Alexander Agricola and Josquin des Prez and takes music from the Montpellier manuscript and Cypriot codex.