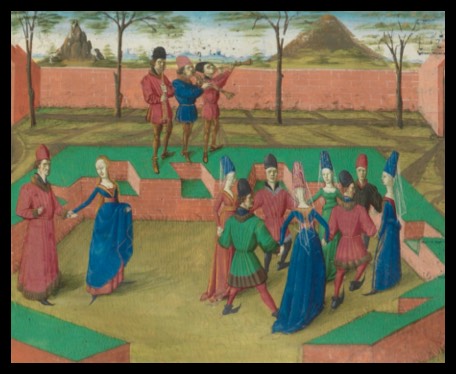 Le Roman de la Rose - G. De Norris ett J. De MEUNG
F-BNF, MS français 19153, f. 7

'WinterTales'

Winter was a resting time for farming and agriculture, during the middle ages. Peasants, during this season, could devote themselves to the activities and pastimes they couldn't pursue before: weaving, salting meat, telling tales at the fireplace and singing.

The noble people spent their time hunting, reading and making merry in good company. The darkness and shortness of the winter days created a very special and melancholic atmosphere which the Ensemble Seraphim members invite you to rediscover with them.

Chansons de toiles, dances royales, chases and ballades, written and dedicated to the arrival of winter and the return of spring, will enchant your ears and your mind through a mysterious and engaging travel in the past.